451

0

million
People reached through our companies
24

0

% annual
Average portfolio company growth
$ 4.4

0

billion
Total revenue across our portfolio
229,192

0
Jobs & Livelihoods supported in 30 countries
LeapFrog companies reach 5% of the world's population
Our 2022 Impact Results
Reaching 5% of the world's population
LeapFrog companies reach 450 million people, of whom 300 million are low-income emerging consumers, with healthcare, financial services or climate solutions. 226 million are women and girls, with profound implications for inclusion and empowerment.
By serving these people well, LeapFrog companies have collectively grown their revenue to $4.4 billion, achieving unprecedented Profit with Purpose. Over the life of the firm, they have generated an enviable track record of 24% average annual revenue growth.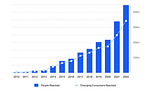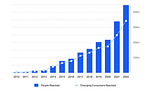 Excellent investors with an impact soul
Defining a new era of impact investing
Latest Investments
LeapFrog has invested in over 30 financial services and healthcare companies in global growth markets, focusing on digitally-enabled solutions which provide essential services to emerging consumers.
Financial Services
Healthcare

As the impact investing industry scales from the billions to the trillions, the success and authenticity of LeapFrog's methods and companies will be crucial.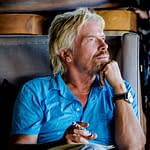 LeapFrog's innovative approach to democratising insurance — by investing in financial services companies serving Africa and Asia — [is reaching] millions from low-income and socially excluded backgrounds.
Case Study
Vietnam's engine for MSME credit growth: HDBank
Vietnam has a thriving micro, small and medium enterprise (MSME) sector, that employs 50% of the adult working population, and has helped raise over 40 million people out of poverty since the 1990s. However, low banking penetration rates mean many small businesses rely on informal loans, often from money lenders.
This flourishing market for "black credit" can push people back into poverty, rather than raise them out of it. HDBank, a top-tier Vietnamese commercial and retail bank, is helping to tackle this problem with a suite of innovative digital products and a growing agent network that already covers all 63 cities and provinces.