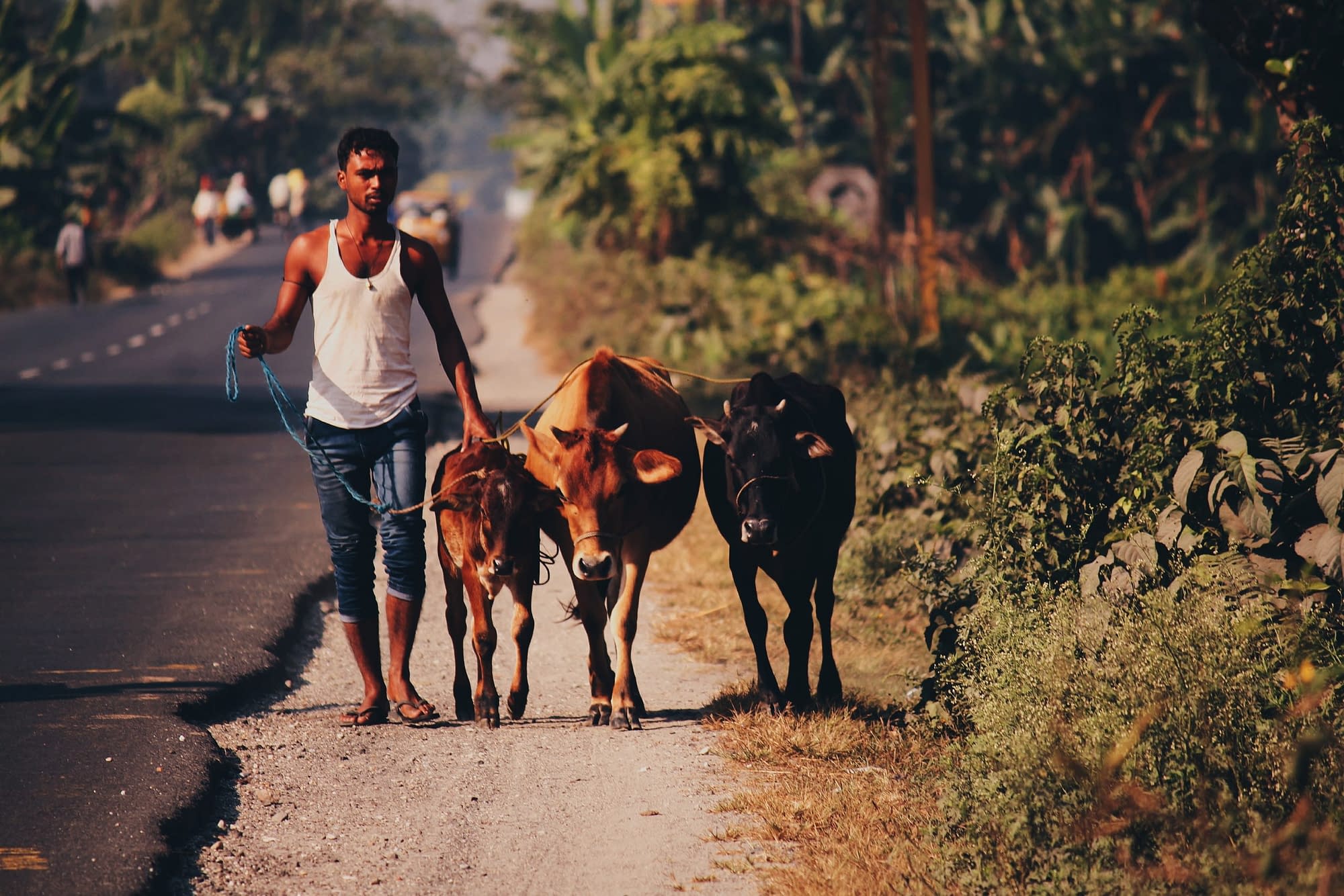 Case Study
A groundbreaking partnership to reach India's uninsured: Mahindra
Matching expertise, need and business values, LeapFrog's investment in Mahindra was an innovative partnership with big business to impact India's uninsured and build a strong, profitable insurance company.
At first glance Mahindra Group was not a likely partner company for LeapFrog Investments. In 2009, when the two businesses began talking, it was already a very successful conglomerate, with its huge automotive division listed by Forbes as one of the 200 most reputable companies in the world. Based in Mumbai, with a high standard of governance and worth billions of dollars, the group comprised a range of businesses including farm equipment, information technology and infrastructure development.
One operation still in its infancy was life and motor insurance, and it was there, after a meeting with group chief executive officer Anand Mahindra, that LeapFrog co-head of South Asian investments Stewart Langdon saw a perfect opportunity for partnership.
"Anand Mahindra was in the middle of a 'Rise' branding campaign, which sought to position the Mahindra Group as a fundamental driver of upward mobility for everyday Indians."
Though it was very much a for-profit company, Mahindra was making its purpose to empower Indians a core part of its identity and mission as a business.
LeapFrog-Mahindra form a partnership
Such a focus on social impact was foundational to LeapFrog, and what it looked for in partner businesses. It also saw it could use its expertise in developing insurance businesses in emerging markets to enhance Mahindra's operation, which was quite limited and very domestic in nature at that time.
Anand Mahindra wanted to develop the insurance business and saw opportunity in partnering with LeapFrog in the ideas, technology and distribution knowledge of its international insurance experts. He also saw cultural affinity in the 'profit with purpose' notion espoused by LeapFrog CEO Andrew Kuper.
"At the time it was an innovative idea to partner with big businesses to drive impact. The belief was that social impact investing was something development finance institutions and small funds did with non-government organisations, charities, micro-finance institutions, etc," said Mr Langdon.
In the early years of last decade it was almost counter-intuitive to partner with a company such as Mahindra: a regular for-profit organisation with a market capitalisation of more than $US15 billion.
But LeapFrog was clear in its analysis that Mahindra's insurance business had considerable potential to grow and positively impact India's emerging consumers at scale. A particular market that would benefit was the rural poor, where Mahindra was already well known for its farming equipment, and its finance business had a presence in 383,000 villages.
"This meant that they had a trusted brand, strong distribution capability and vast customer base in India's hard-to-reach rural hinterland where poverty is more prevalent," said Mr Langdon.
Developing Mahindra Insurance Brokers
LeapFrog invested 15 per cent of its first fund into Mahindra Insurance Brokers in 2012 and then got to work helping the company grow.
Two key initiatives launched during the four-and-a-half year partnership were:
A cashless hospital insurance product designed by LeapFrog where for $US2 a month customers could go to any of 4000 hospitals for treatment, covering 1 million people by 2017
LeapFrog's implementation of a digital distribution and customer service system which increased insurance renewal rates significantly.
During this time Mahindra Insurance Brokers increased its branches by more that half to 430, with revenue increasing 83 per cent to $US22 million. Fuelling this was growth in customers from 1 million to 2.6 million, of which 65 per cent were low-income consumers.
By 2017, LeapFrog had already formed a relationship with large global reinsurer XL Caitlin who had invested in some of LeapFrog's other funds. And it bought LeapFrog's stake in Mahindra Insurance Brokers.
"XL Caitlin were attracted by the opportunity to partner with a leading Indian business house with a stellar reputation for governance, and the opportunity to find new growth opportunities in the fast-growing emerging consumer segment," explained Mr Langdon.
The success in Mahindra Insurance Broker's development during this time was matched by that of LeapFrog's investment, which returned 1.8 times the money invested.
Byron Smith