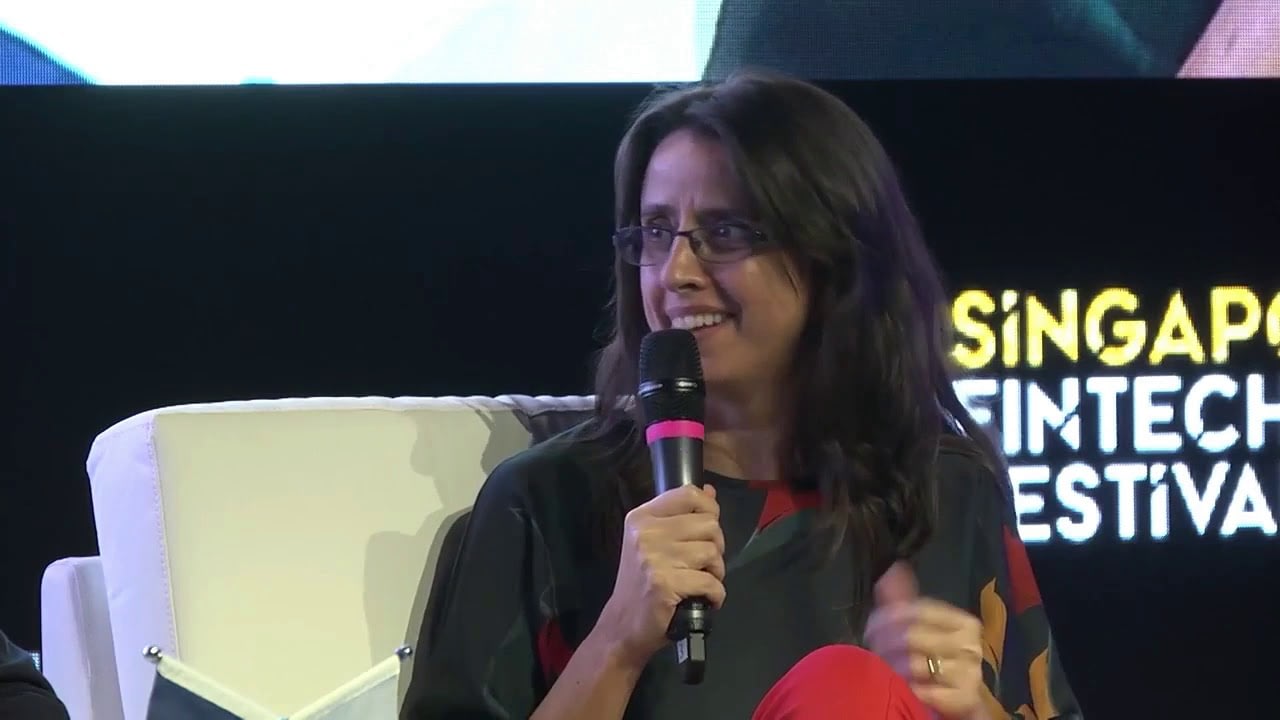 Case Study
Fernanda Lima on the digital future of impact investing: LeapFrog
LeapFrog Partner Fernanda Lima discusses how digital progress will shape emerging markets investments for years to come.
Can you tell us about your role at LeapFrog and what attracted you to the Firm?
I am a Partner for LeapFrog in Asia, based in our Singapore office. I lead deals and am responsible for the full cycle of investments in financial services businesses in the region. I am also a member of LeapFrog's internal investment committee. I met LeapFrog Partner Michael Fernandes on a deal in Indonesia five years ago. We shared both similar values and an approach to work. At the same time, it was becoming clear to me after 10 years of working in the field of impact, that larger and sector-focused GPs are better positioned to deliver impact and to scale, and so based on these factors, LeapFrog became a natural choice for me.
What makes you so passionate about your work?
I love the work we do and the difference we make to low-income families. Having had entrepreneurs such as my grandfather as role models all my life, I have always been fascinated by individuals who have built meaningful businesses in adverse conditions. I get my energy from working with outstanding individuals, in the field or at the LeapFrog offices, who have the dynamism, creativity and focus to build impactful institutions. By being active equity investors, we not only interact with a number of interesting companies but are also able to offer them the most needed human and financial capital.
Are LP's right to be concerned over high entry valuations in India?
Not our LPs! We have walked away from transactions in India on the basis of valuation. When we enter the shareholding group of a company, it is because the LeapFrog team and experience have a key role to play, and this translates into preferential terms or early access to deals. India is an indisputably exciting market for us. It has vast unmet demand for essential services, deep capital markets and is expected to contribute to an even larger portion of the global economic growth in the next 10 years. We've got a fantastic team, on the ground, originating some very attractive deals.
Can you share some of the trends you are seeing in investing in Asia at the moment?
We focus on a handful of markets in Asia, with a clear goal to both provide access and scale the uptake of meaningful and affordable financial services by emerging consumers in these countries. In this context and with 3bn new smartphones entering Asia in the next 4 years, we see a shift towards digital distribution models. Further, a number of large players, especially northern Asian conglomerates, are expanding into emerging Asia and acquiring disruptive business models and licensed platforms. With this pathway to exit and the right offering to a vast untapped market, these are exciting times for a specialist growth PE manager such as LeapFrog.
What is the impact to the business of having teams on the ground, in-market?
Private equity in emerging markets is probably one of the most complex jobs out there. Many of us not have not only built track records in these markets but were actually born in an emerging market or grew up in one. So our starting point is a deep understanding of EM nuances and challenges. We naturally connect with entrepreneurs, local boards and management teams and more often than not have shared values. We are industry specialists, having operated and invested in a number of similar businesses across the financial services and healthcare industries. We can thus discuss opportunities and issues at a very different level than generalists or managers whose provenance is richer countries.
How is technology shaping financial services in emerging markets?
Technology is enabling disruptive business models and enhancing LeapFrog's delivery of its Profit with Purpose mission. It allows the cost-effective distribution of financial services, for example, making it possible for institutions to serve low-income families and entrepreneurs who were previously unable to access such products. What is even more exciting is that many disruptive models, such as comparison platforms, can offer a wider variety and clearer description of products, i.e. better choices to individuals. Today technology is making it possible to onboard clients for a fraction of those of traditional bricks and mortar businesses, perform KYC, offer tailored products and collect payment in minutes, consequently providing a much better customer experience.