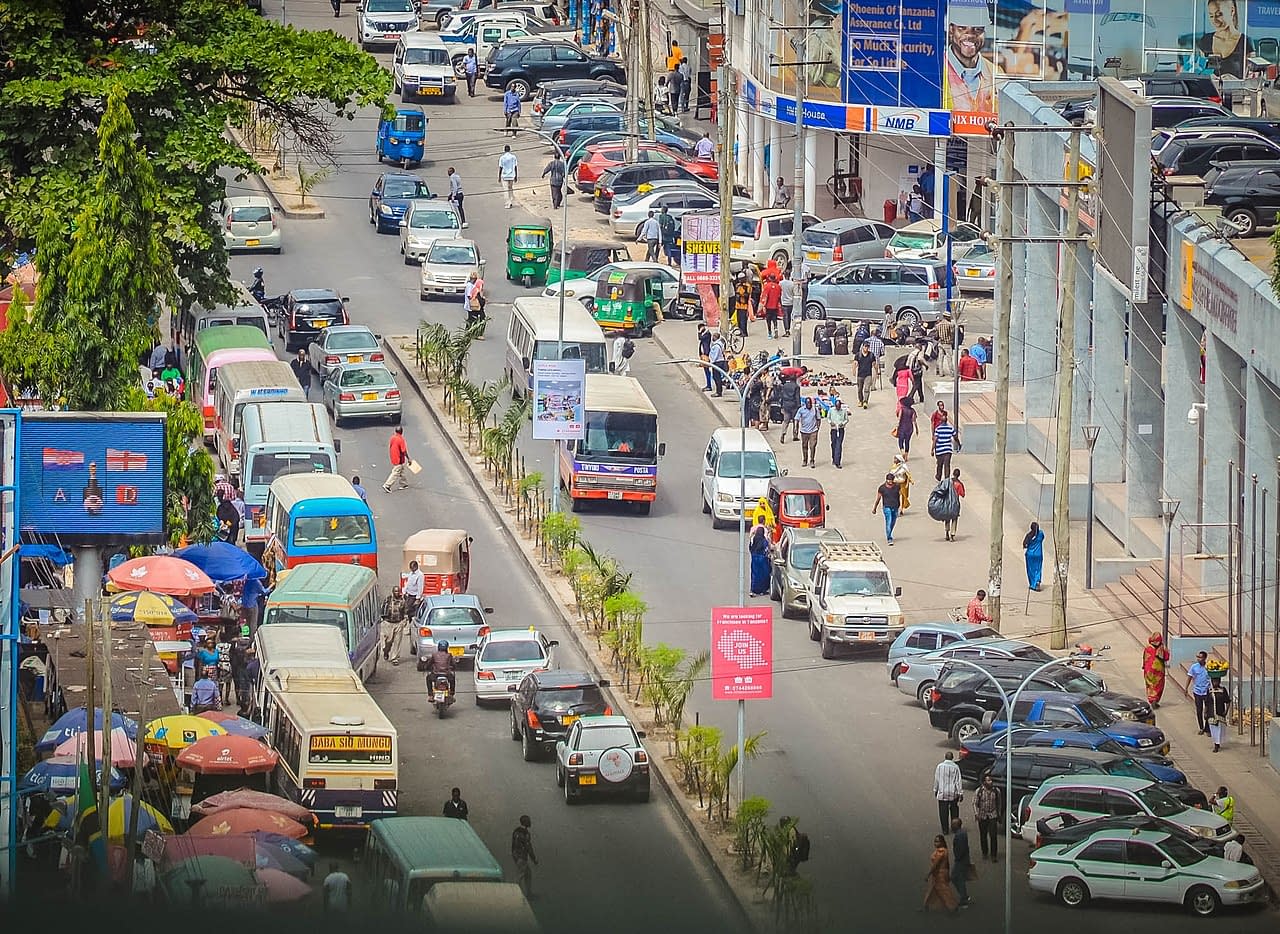 Case Study
Saving trauma victims in Tanzania: Pyramid Group
Recovery of trauma patients, often from road accidents, wasn't improving in one Tanzanian hospital, despite having advanced medical equipment available. So supplier Pyramid decided a new business model was needed.
Millions of low-income households in Tanzania experience severe inequality in healthcare and income, by global standards.
About half of Tanzania's population of 58 million live below the internationally recognised income poverty line of $US1.90 per day, reported the World Bank, based on 2017 data. And more than 68 per cent of employed people live on less than $US3.20 per day. The risk of a Tanzanian being killed in a car crash is many times higher than those in developed countries. For young males in Tanzania aged 15 to 49 years old – often the breadwinners of families – road accidents are the leading cause of deaths and life-changing disabilities. The long-term social and financial impact on the rest of their household is even higher.
The Muhimbili Orthopaedic Institute (MOI), a specialist hospital based in the coastal city of Dar-Es-Salaam, is one  national organisation dedicated to reducing this burden. MOI serves more than 7000 patients each year, of which 70 per cent suffer some form of trauma. One of its critical partners is Pyamid Group, a distributor of medical equipment, that LeapFrog has invested in.  Pyramid's focus on low-income emerging consumers, particularly through its partnership with MOI, aligns well with LeapFrog's 'profit with purpose' guiding philosophy.
Pyramid and MOI focus on increasing access to best-in-class, affordable medical and surgical products in the historically underserved fields of orthopaedics, traumatology and neurosurgery. Despite use of these specialised products in MOI in the past 10 years, patient outcomes have not improved as much as expected. Upon investigating, Pyramid identified that access to a core range of products in various sizes at the time of surgery or medical intervention was needed. Given Tanzanian hospitals' reliance on government funding, for which there are competing needs, MOI could not assume the financial risk of owning and holding these products. While patients and the hospitals had the option to place an order for necessary products on the day of the procedure, individual delivery was expensive and created delays, causing patient outcomes to not improve.
How distribution improved recovery
To overcome this, Pyramid introduced a consignment model in 2015, setting up an in-house store at MOI to house a range of specialised inventory. This meant products were immediately available, but owned by Pyramid until the hospital used them. Over time, Pyramid established baseline-demand for products that fit the needs of the patients and demographics. This steadily reduced the risk of the stock consignment becoming obsolete and creating financial strain on the hospital. As result, a higher number of appropriate products are now available to previously underserved low-income patients. It has also led to improvements in the quality of care they receive.
Pyramid representatives work alongside MOI medical professionals in operating theatres providing guidance on the right products and implants needed. They also undertake ongoing training to upskill MOI surgeons, nurses and technicians on new medical devices.
Since investing in Pyramid in 2018, LeapFrog has worked with its management team to further strengthen this model by improving product fit, portfolio optimization, working capital management, and a more robust supplier base. Since 2018, 11,000 medical products, devices, and pharmaceutical, valued at more than $US3.9 million have been supplied to MOI. These include six best-in-class imaging machines from Siemens that are a first in the market, and more than 4000 medical-surgical products and implants valued at $US1.4 million. In addition to retaining exclusive distribution contracts with global manufacturers, the supplier mix has expanded to include top-of-the-line products from Johnson & Johnson, and more affordable alternatives from Mindray. Furthermore, from an affordability perspective, Pyramid has built a rich portfolio of generics priced approximately 30 per cent below branded products.
'The success of this model has enabled Pyramid to become a market leader in Tanzania.'
It is the previously underserved patients and their households that benefit most from these changes. The success rate of medical interventions has improved and wait times and cost have gone down since the introduction of this pay-per-use model. For MOI, the benefits have been many: patient outcomes have improved; customer retention has gone up; turn-around-time for surgeries has gone down; and it has built a much stronger, sustainable approach to managing working capital and inventory.
The success of this model has enabled Pyramid to become a market leader in Tanzania. Pyramid has replicated the model for other resource-constrained health providers, such as the not-for-profit healthcare organization, Comprehensive Community Based Rehabilitation in Tanzania. Introduction of the model has paved the way for other medical distributors to adopt it as another way to improve healthcare in Africa.