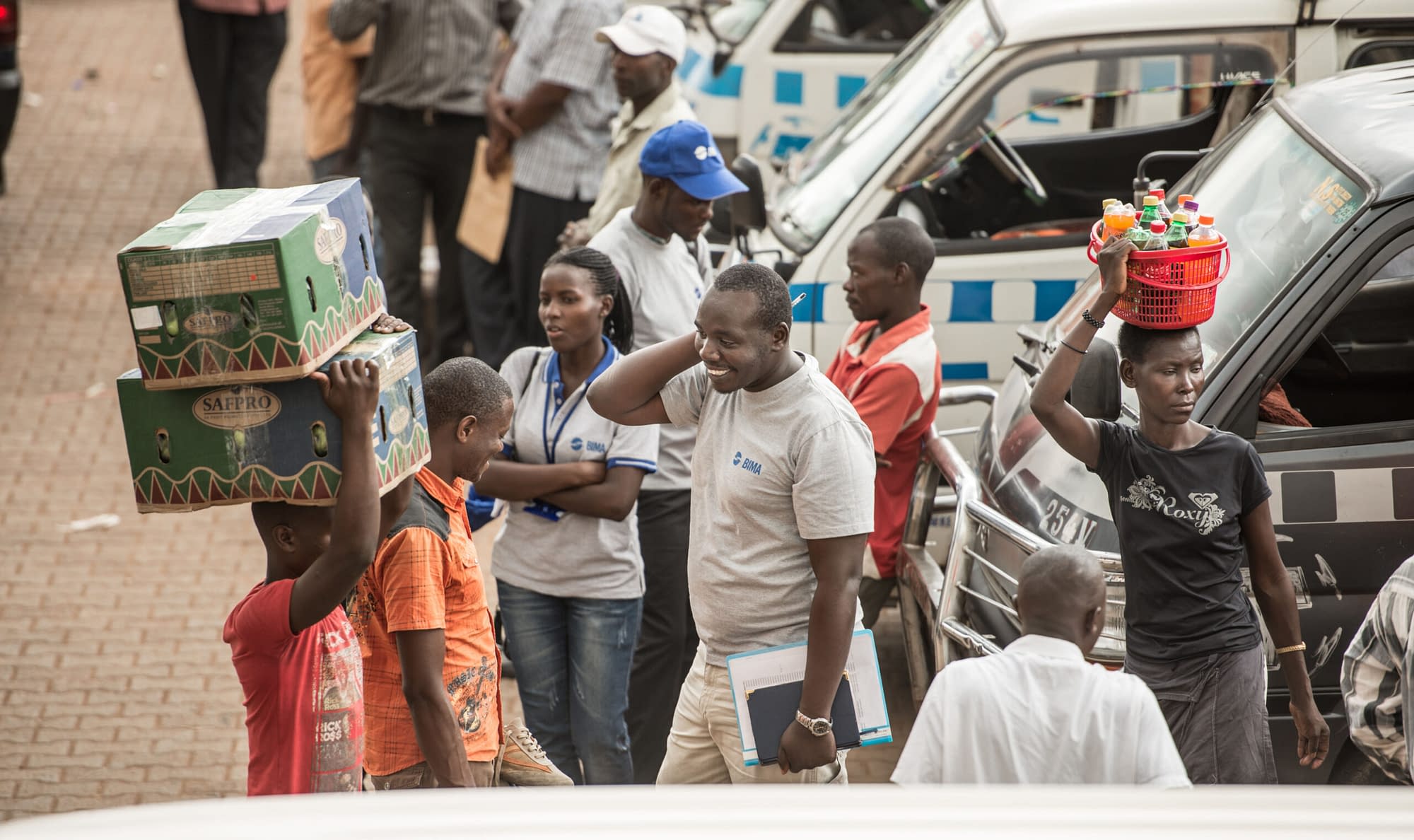 BIMA
Global leader in mobile insurance
575,000

0
New Policies Monthly
75

0

%
First-Time Insurance Customers
BIMA is the global leader in providing insurance via mobile phone technology to low income consumers across the globe.
Through innovative partnerships with mobile network operators and financial services businesses, it is providing high-quality life, health and personal accident insurance to millions, accessing a market the traditional insurance industry has struggled to reach in the past.
BIMA operates in a range of countries across Africa, South Asia and South East Asia, with low financial services penetration but high mobile phone usage. Three-quarters of its customers are buying insurance for the first time, and in Ghana and Bangladesh, BIMA has doubled insurance penetration.
BIMA's Solution
In 2010, co-founders Gustaf Agartson and Mathilda Strom launched BIMA MILVIK in Ghana, with a vision to disrupt the traditional insurance industry by bringing affordable insurance to underserved customers. Leveraging on this experience, BIMA MILVIK expanded rapidly to provide families with all-in-one health solutions.
BIMA's m-Health services make it easy, quick and affordable for patients to access medical advice from a qualified doctor before their condition worsens. At the core of the product is a tele-doctor service that gives customers access to consultations with a qualified doctor over the phone. Members and their extended families are eligible for unlimited consultations for the cost of a single membership. Customers also receive free diagnostic tests, discounts throughout BIMA's partnership network and a local medical directory.
In Ghana, for example, customers can buy a 12-month m-Health package for just ¢GH18. BIMA's trained agents register new members in the field, ensure they understand the service and how to use it. Emerging consumers are often reluctant to try new products, so BIMA needed to find a way to inspire trust and demonstrate immediate value. They did so by offering customers a free health screening in one of BIMA's community-based doctor's camps, including tests for blood pressure, body mass index, eyesight, blood sugar (diabetes) and hepatitis B.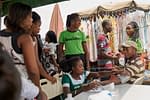 "BIMA's business model is a stellar example of our profit with purpose strategy in emerging markets where healthcare is severely underpenetrated – half of the world's population still lacks access to essential healthcare. We believe BIMA's solutions tap into an enormous market opportunity by erasing healthcare access disparity."
–  Stewart Langdon, Partner at Leapfrog Investments.
LeapFrog's Impact
Since investing in BIMA in 2013, LeapFrog has been instrumental in developing the company's strategy in areas as diverse as product development, distribution, reinsurance and branding. LeapFrog's involvement has encouraged the investment of other global companies, with Allianz X – the digital investment unit of insurance giant Allianz Group – buying a $96.6 million stake in BIMA from LeapFrog in 2017.
To continue to assist this innovative business on its growth and impact trajectory, LeapFrog has retained a small shareholding in BIMA.
Learn more
LeapFrog has been working with BIMA since 2013. Learn more about how we have partnered to build the business and grow its impact.