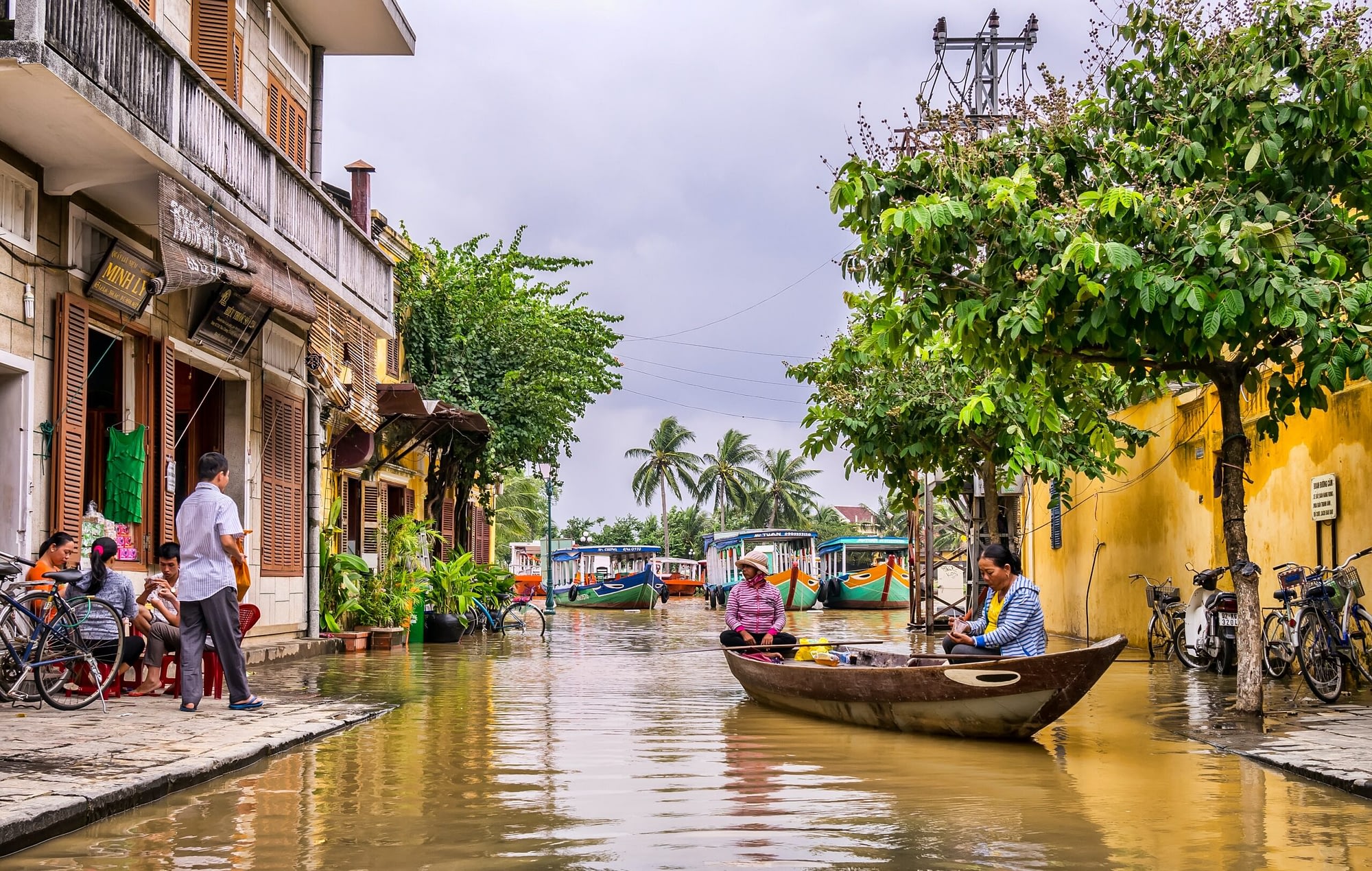 HDBank
Vietnam's engine for MSME credit growth
27

0

m+
Emerging consumers reached
45,000

0

+
MSME Customers
HDBank is a listed top-tier Vietnamese retail and business bank serving 15 million customers. It operates 308 branches and transaction offices and over 20,900 points of sale. MSME customers comprise 49% of HDBank's total loan book, with 45,000 individual MSME customers.
Despite an increased uptake of financial products in recent years, nearly half of Vietnamese adults do not have access to bank credit.
Vietnam's strong economic performance has helped raise 40 million people out of poverty since the early 1990s, with annual economic growth outstripping most of its neighbours in south-east Asia1. Despite an increased uptake of financial products in recent years, nearly half of Vietnamese adults do not have access to bank credit, threatening future growth2.
Vietnam's banking sector penetration (39.1%) dramatically lags regional peers such as Malaysia (89.6%), Thailand (84.4%) and Indonesia (60.3%)3.
Limited access to formal credit has a stark impact on the Vietnamese business sector. In 2020, 41% of Vietnamese businesses reported difficulty accessing credit4. This issue is more acute for micro, small and medium enterprises (MSMEs), which have greater difficulty obtaining bank loans than larger enterprises, and account for more than 98% of all business in Vietnam, 40% of GDP, and 50% of employment5. Poor access to credit has been exacerbated over the past two years by the COVID-19 pandemic, which has left many smaller businesses in Vietnam without critical working capital to sustain operations.
A flourishing "black credit" sector has evolved over time to fill this gap, including many unlicensed providers who charge high rates of interest and use unscrupulous debt collection methods6. Estimates suggest the black credit sector in Vietnam is valued up to 30% of the formal credit provided by commercial banks, equivalent to about USD50 billion per year7. Informal lenders often exploit social networks and popular messaging applications to market their products directly to consumers, evading scrutiny from regulators8.
Disproportionately, the black credit sector targets low income and financially illiterate people like farmers, ethnic minorities, factory workers and street vendors9.
Vietnamese business lending has also historically failed to support women entrepreneurs, who now account for 21% of business owners in the country10. In recent surveys, 37% of women-owned MSMEs reported being able to access a bank loan in the past two years, compared to 47% of male business owners11, representing a gender financing gap of USD1.2 billion annually.
Even when women entrepreneurs do qualify for a bank loan, they tend to receive proportionately less credit than men12. This gender financing gap further exacerbates existing barriers to women entrepreneurs in Vietnam, including limited access to technology, low levels of financial and digital literacy, lack of opportunities for capacity development and discriminatory socio-cultural norms13.
1 IMF, Vietnam raising millions out of poverty, 2018. 2 Vietnam Investment Review, Vietnam faces possible gap in financial accessibility and awareness, 2021 3 Company Data, 2022 4 2020 Provincial Competitive Index Report 5 UNESCAP Review of Access to Finance by Micro, Small and Medium Enterprises and Digital Financial Services in Selected Asia-Pacific Least Developed Countries 6 Debunking the Informal Credit Myths: Is Credit Liberalization the Magic
Solution to Loan Sharking?, ISEAS 7 Ibid. 8 Debunking the Informal Credit Myths: Is Credit Liberalization the Magic Solution to Loan Sharking?, ISEAS 9 Ibid. 10 Market study on women-owned enterprises in Vietnam, IFC 11 Ibid. 12 Ibid. 13 A 3-pronged approach to meet the needs of aspiring women entrepreneurs in Vietnam.
HDBank is a listed top-tier Vietnamese retail and business bank serving 10 million customers, especially low-income consumers and MSMEs.
It operates 308 branches and transaction offices, over 20,900 points of sale, and employs more than 14,761 staff across the country. MSME customers comprises 49% of HDBank's total loan book, with 45,000 individual MSME customers.
Digital banking tools complement HD Bank's branch network. Customers can access eAccount for opening business accounts, eCredit for online credit approval, eLC for online letters of credit issuance and ETT for international money transfers, without needing to visit a bank branch.
HDBank's strong focus on MSME customers extends to low income rural communities. Agricultural lending represents 20-25% of their retail loan book, with these loans often used to support farming investment in better crops and animal husbandry methods. Key markets include areas that have traditionally faced financial exclusion, including the central highlands region (36%), South-Eastern region (35%) and Mekong (23%).
Retail consumers are served by the group's subsidiary, HD Saison, the third largest consumer finance company in Vietnam. HD Saison primarily targets those earning less than US$180 a week, offering vehicle, cash, and consumer durable loans. HD Saison's cash loans are frequently used by customers to accommodate economic and health shocks.
These loan products provide an alternative to black credit, with flexible repayment options to help to avoid the negative cycle of indebtedness.
Together, HDBank and HD Saison cover all 63 cities and provinces in Vietnam, with most of its new transaction points targeting customers in rural, remote and isolated areas who have limited access to modern banking and financial products. The bank is poised to grow its network via agent partnerships, allowing customers to access services such as bank transfers, deposits, and repayments, using non-bank infrastructure such as post offices or retail outlets.
HDBank is exploring ways to offer further financial inclusion products, including health and life insurance policies, leveraging cross selling opportunities through its digital lending platforms.
LeapFrog is committed to supporting HDBank's growth, with a particular focus on efforts to improve financial inclusion for Vietnam's emerging consumers and MSMEs.
The deal proceeds will strengthen the bank's capital base and increase lending to retail and MSMEs, including women- owned or -led businesses. LeapFrog will work with HDBank to further tailor services to meet the unique needs of women entrepreneurs, which may include developing new credit underwriting tools to help women meet collateral requirements, training bank staff to counter implicit gender biases, as well as flexible delivery channels and bundled services that help time-poor women.
Technological improvements will also be a major focus for the group. Research shows 71% of Vietnamese bank customers are open to purchasing banking products or services through digital channels, but only 23% have completed the purchase of a bank product online or through a bank's mobile app14.
LeapFrog's Customer Experience Launchpad program plans to work closely with HDBank to overcome customer apprehension towards digital services, improve customer retention, and design products for those with low financial and digital literacy.
HDBank also offers a broad variety of incentives and services for business shifting away from cash, including help with payment of taxes and duties through their branches, and preferential interest rates for digital loans. LeapFrog plans to enhance these offerings to accelerate financial inclusion.
LeapFrog will work with management to broaden product offerings, especially in insurance, where LeapFrog has extensive experience. At present, the bank offers life insurance to only 5% of their retail customers, indicating considerable room for growth.
HDBank aims to grow the number of its rural customers— mainly small-scale agri-based and informal businesses— substantially over the next five years. Regulators in Vietnam have earmarked agent banking as a tool to improve customer access in these underserved areas15.
LeapFrog will work with HDBank to evaluate its current agent banking network and identify areas of focus, like microfinancing, and microinsurance. It will also help HDBank enhance its ESG practices by introducing IFC Performance Standards, and support a commitment to end its exposure to coal by March 2022.
Through these initiatives, HDBank can continue playing a leading role in addressing low financial inclusion in Vietnam, and lifting millions out of poverty.