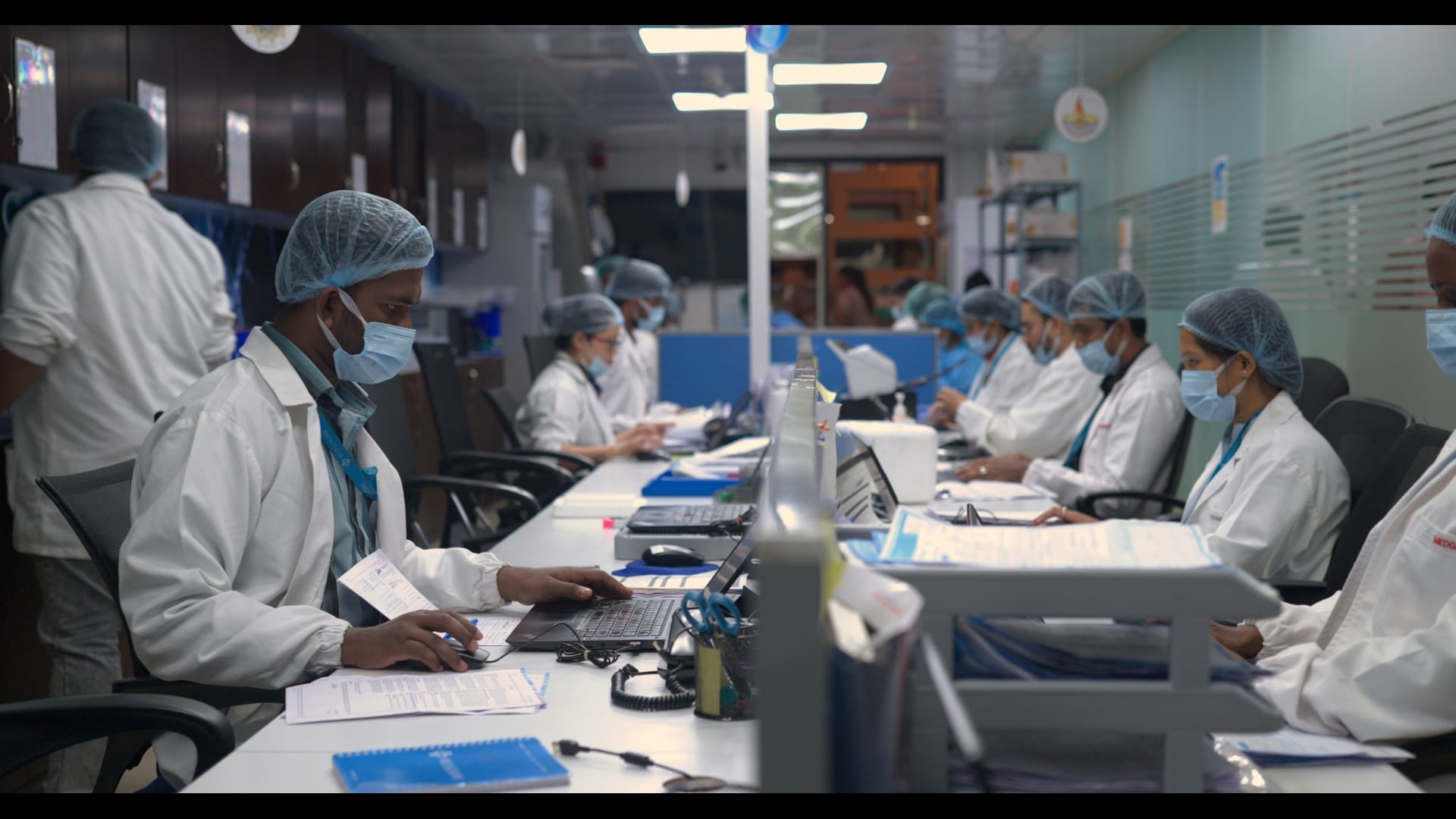 MedGenome
A global leader in genetic testing, research & drug discovery solutions
MedGenome is a global leader in genetic diagnostics, research and data, with a focus on improving the health of populations in South Asia and other emerging markets.
MedGenome is a Global Leader in Genetic Testing services, Genomics Research and drug discovery solutions.
MedGenome is committed to deliver world class genomic solutions with greater precision and accuracy to empower every human being for better management of their health.
The company is a CAP accredited genetic testing lab in India that offers 1300+ genetic tests backed by the best and the latest testing technologies available across the world. MedGenome is dedicated to bring the best precision testing solutions for quicker and smarter diagnosis of complex diseases and its goal is to work towards democratise quality and affordable genetic solutions to serve over 4 billion people for their healthcare needs through the power of genetic testing.
MedGenome's work to provide insights into complex diseases at genetic and molecular level has the potential to be leveraged by researchers and pharmaceutical companies to aid in drug discovery and clinical trials for treatment in the areas of oncology, diabetes, ophthalmology, cardiology and other rare diseases. It has established genome centres in key cities across India to create awareness of genetic testing, and offer relevant and affordable services to help patients manage their health outcomes via genomics and personalised medicine, which represent the future of healthcare.
LeapFrog invested in MedGenome in 2020 to enable this cutting-edge company to expand access to, and affordability of, its genetic testing services across the world.
The company is expanding further across India, as well as growing into new markets across South Asia, the Middle East, Eastern Europe and Africa, enabling the creation of ever more diverse data sets. This progress will also allow MedGenome to accelerate its drug discovery programs that could significantly impact upon the treatment of cancer and cardiovascular diseases.
Felix Olale, Partner at LeapFrog Investments, said of our partnership with MedGenome, "Our Investment in MedGenome will enable it to expand access to, and affordability of, its genetic testing services across India, and begin offering diagnostic services further in Asia, the Middle East, eastern Europe and Africa. It will also allow MedGenome to accelerate its drug-discovery programs that could significantly impact the treatment of cancer, cardiovascular diseases and infectious disease."