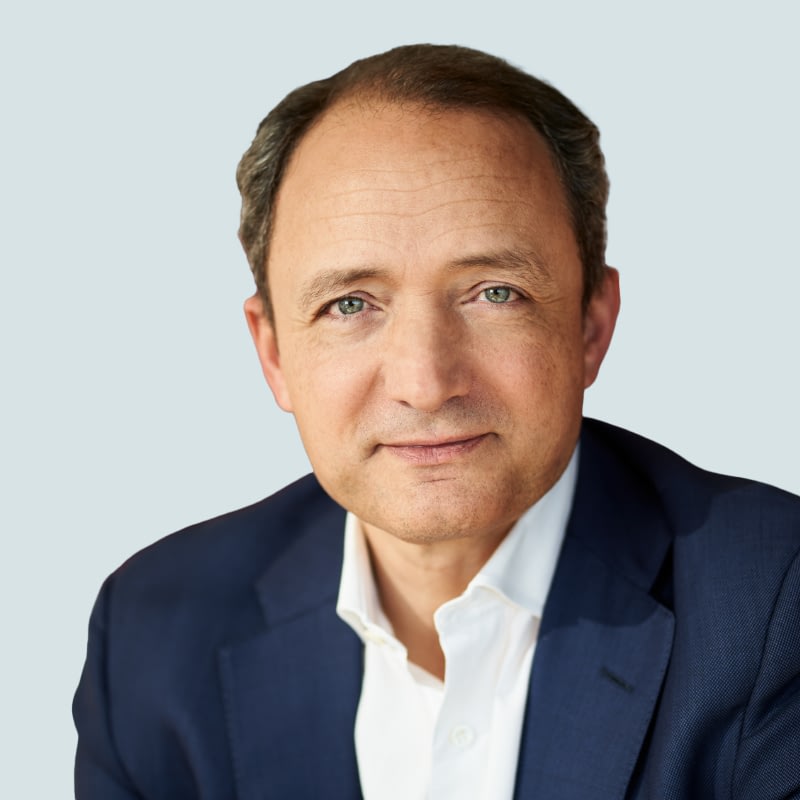 Benoit Valentin
Global Head, Private Equity Fund Investments, Impact Investing, Temasek
Benoit Valentin joined Temasek International (Europe) Limited in 2014 as a Senior Managing Director. He is currently Deputy Head of EMEA; Global Head of Private Equity Fund Investments and Global Head of Impact Investing. Prior to this, Mr. Valentin was a Partner at Cinven, a European private equity fund, for eight years. He worked for twelve years for Goldman Sachs in Europe and Asia, including as Managing Director for GS Capital Partners, the private equity arm of Goldman Sachs. Earlier positions include Analyst at Clinvest (Credit Lyonnais' mergers & acquisitions arm) and First Lieutenant in the French Navy.
Mr. Valentin holds an MSc in Business from HEC Paris (École des Hautes Études Commerciales de Paris), France.
Mr. Valentin currently serves as Vice Chairman of the board of Haldor Topsoe and as a board member of Axereal Malt Holdings, Tikehau SCA and Tana Africa Capital.