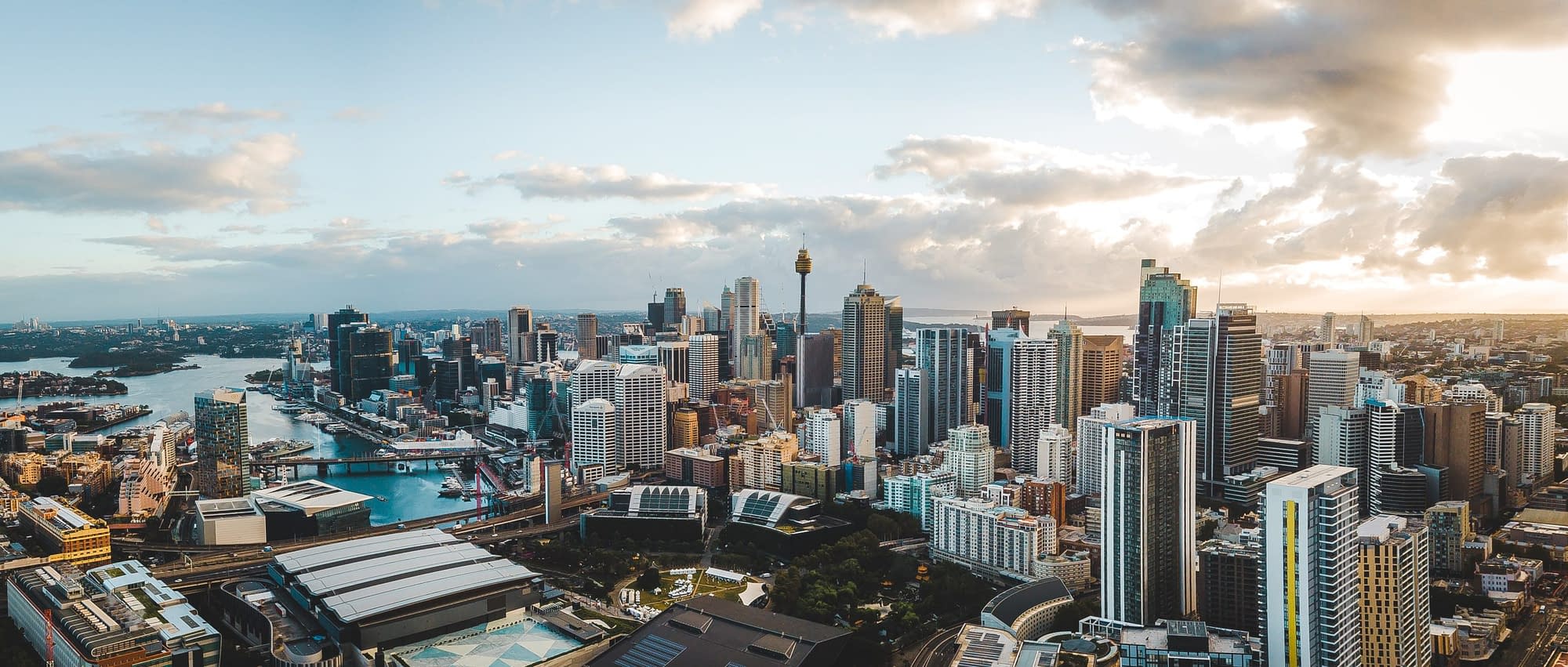 Dr Andy Kuper recognised in Queen's Birthday Honours for pioneering global impact investing
LeapFrog founder and CEO Andy Kuper awarded the Order of Australia (AO), one of Australia's highest civilian honours
By co-founding the major industry bodies and defining standards, he has been instrumental in building global impact investing into a trillion-dollar industry, impacting hundreds of millions of lives
Andy founded LeapFrog Investments in January 2007; today its companies reach 342 million people with healthcare or financial tools – impacting 5% of the world's low-income people.
LeapFrog aims to protect and empower 1 billion emerging consumers by 2030
Sydney, Australia, 13 June 2022: LeapFrog Investments, the Profit with Purpose investment firm, is proud to announce that its founder and CEO Dr Andy Kuper has been recognised in the Queen's Birthday Honours 2022 list, with one of the country's highest civilian honours. Andy has been awarded an AO, an Officer in the General Division of the Order of Australia, for his role in co-founding and building the global impact investing industry.
LeapFrog, which Andy founded in 2007, is the largest dedicated equity impact investor in developing countries. The firm has raised over $2 billion USD (nearly $3 billion AUD) to invest in purpose-driven businesses. Its companies now reach 342 million people with healthcare or financial services, impacting over 5% of the world's low-income population.
As a result of LeapFrog's investments, tens of millions of families now access quality medical services, medicines, insurance, savings, pensions, credit or remittances for the first time. LeapFrog's investments span 30 countries, including many of Australia's Asian neighbours such as Indonesia, Vietnam, Thailand and India.
Andy pioneered commercial impact investing, credited as early as 2008 by President Bill Clinton for "opening up new frontiers for alternative investment" and by the Economist Group for "demonstrating how to change the way we invest as individuals, institutions and societies".
He co-founded a number of global initiatives including the major industry association the Global Impact Investing Network (GIIN) and the World Economic Forum's Mainstreaming Impact Investing Working Group.
In 2018, alongside the World Bank President and IFC CEO, Andy co-launched Operating Principles for Impact Management, establishing the defining standards for impact management. In 2021, he was a founding Steering Committee Member of the G7 Impact Taskforce, which laid out a roadmap towards a just transition, addressing the great challenges of both poverty and climate.
LeapFrog was named by Fortune in 2017 as one of the top 5 Companies to Change the World and was last year named as the inaugural Pioneer in Transformational Impact in the Financial Times and IFC awards.
Andy, who lives in Sydney with his wife Bassina Farbenblum and his two children, was born in South Africa. He wrote his PhD in Social and Political Sciences at Cambridge University under Nobel laureate in Economics Amartya Sen and ethicist Baroness Onora O'Neill. He is the author of two books and co-author of publications with diverse leaders and Nobel laureates.
Dr Andy Kuper AO, founder and CEO of LeapFrog Investments, said: "It is an honour to receive this recognition, especially as a migrant who is grateful for the warm embrace and support Australians have shown to me and my family. It has been the privilege of a lifetime to co-build a firm and an impact investing industry that are addressing the world's major problems at scale. We are mobilising trillions of dollars in private capital to address the great challenges of poverty and climate. Where there is capital, collaboration and commitment, there is hope."
Dominic Barton, Chairman at LeapFrog Investments and former Global Managing Partner of McKinsey & Company, said: "Andy has made a personal commitment over decades to prove that profit and purpose can come together, empowering literally billions of people. Many are now following in his footsteps, reshaping capitalism for the long-term and for social good, but not many have shown the global leadership and delivered the results that Andy and his team have."
David Gonski AC, former chairman of Australia and New Zealand Banking Group and LeapFrog Global Leadership Council member, said: "Andy has been a trailblazer in the impact investment sector. He has had an international influence and to do it as a resident of Sydney brings credit not just to him but to Australia as a whole. I believe Australian innovators who make a true impact for good in the world are deserving of awards and he certainly has and is having this impact."
Julia Gillard AC, Former Prime Minister of Australia and LeapFrog Global Leadership Council member, said: "As the impact investing industry scales from the billions to the trillions, the success and authenticity of LeapFrog's methods and companies will be crucial."
About LeapFrog Investments
LeapFrog invests in exceptional businesses in Africa and Asia, partnering with their leaders to achieve leaps of growth, profitability, and impact. Founded in 2007, LeapFrog's portfolio companies now reach 342 million people across 30 countries with healthcare or financial services. LeapFrog portfolio companies have also grown on average at 27 per cent annually from the time of investment. They now provide jobs and livelihoods to 160,000 people. Inspired by LeapFrog's strategy of Profit with Purpose, LeapFrog has raised over US $2bn from global institutional investors, including $500m recently committed by Temasek to LeapFrog and its future funds. LeapFrog was ranked by Fortune as one of the top five Companies to Change the World, alongside Apple and Novartis, the first private investment firm ever listed. For more information, go to: www.leapfroginvest.com.
Media Contacts