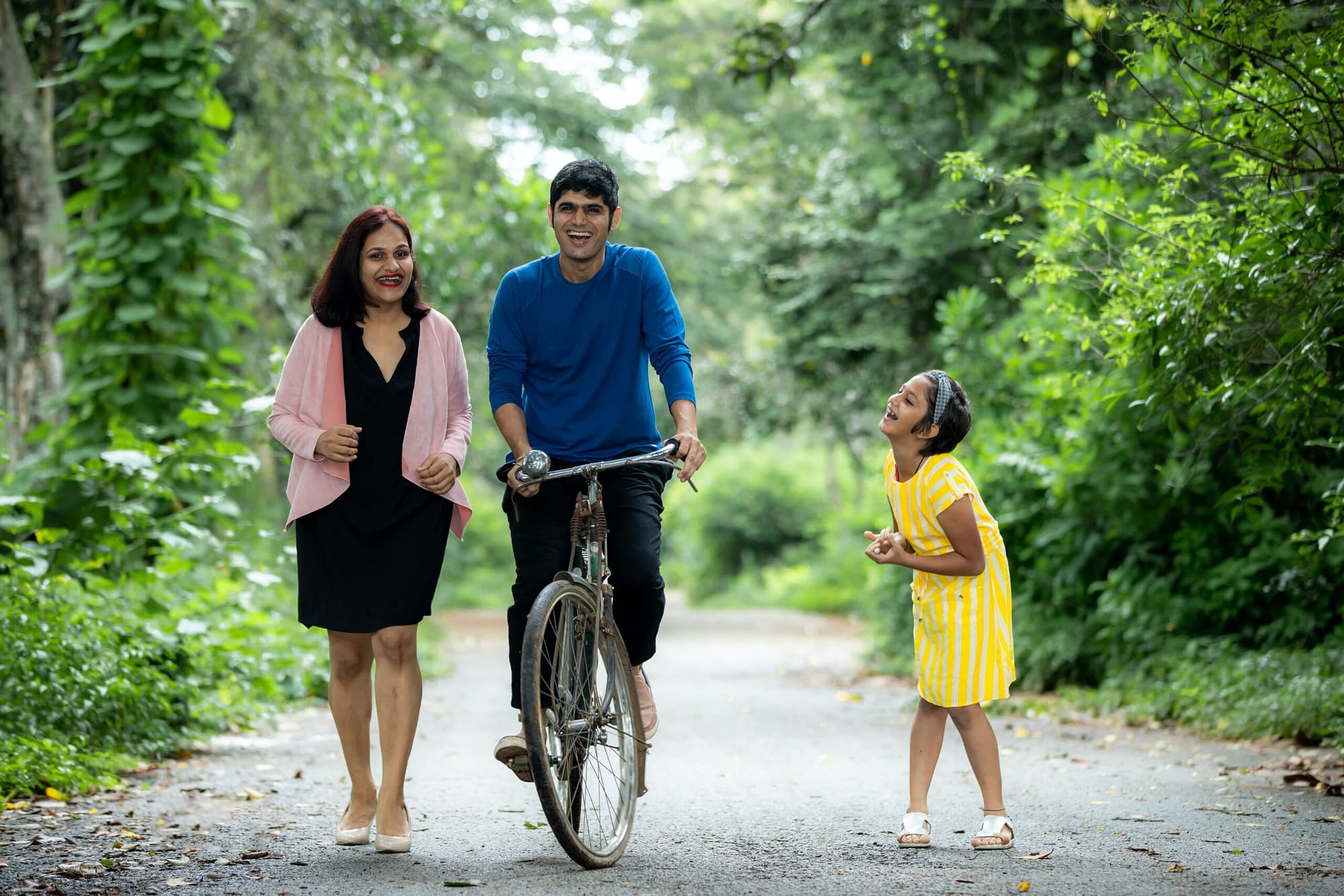 Press Release
LeapFrog leads US$75m investment round in HealthifyMe to tackle rising burden of chronic diseases
66% of the Indian population suffer from chronic diseases associated with obesity, including cardiovascular diseases and diabetes, which cause the death of 5.8 million people in India every year.
HealthifyMe has achieved 25 million downloads and its user base is growing at 100% year-on-year.
Investment will bolster HealthifyMe's expansion in India and overseas, reaching over 100 million people by 2026, as COVID-19 accelerates demand for digital wellness services.
LeapFrog Investments, the Profit with Purpose investment firm, has invested US $30 million into India's leading health and wellness app, HealthifyMe. As the lead investor in a US $75 million Series C round, which includes Khosla Ventures and several existing investors, LeapFrog acquires a significant minority stake in the healthtech company. This is LeapFrog's fifth healthcare investment, and second during COVID-19, following Medgenome, a global leader in genomics, in 2020. HealthifyMe provides a comprehensive solution for fitness, diet, and disease management in a region where 66% of the population – or 860 million – suffer from lifestyle related diseases.
COVID-19 has accelerated the demand for digital healthcare in India, with health related downloads surging by 90% in 2020, the second highest growth in the world, according to Deloitte. To date, HealthifyMe has achieved 25 million app downloads with two million monthly active users. Its user base is growing at more than 100% year on year. HealthifyMe offers the largest database of nutritional data for foods and recipes in SouthEast Asia, provides access to 1,000+ health and wellness coaches, including an AI-driven smart coach, and has most recently expanded into medical services by providing access to health practitioners.
As part of the US $75 million investment, HealthifyMe will leverage LeapFrog's industry-leading consumer healthcare expertise to drive further growth of the freemium service in the core market of India, and accelerate its expansion into the US. This will also include further investment into scaling the company's product offering, including its innovative artificial intelligence (AI) driven coach. The scalability of the platform holds the potential to contribute towards saving a meaningful portion of the 164 million healthy life years estimated to be lost annually due to early death and disability caused by chronic diseases in India, according to The Institute for Health Metrics and Evaluation (IHME).
Tushar Vashisht, Co-founder and CEO, HealthifyMe said, "I am excited to partner with LeapFrog, Khosla Ventures and other global investors in our mission to make the world healthier and fitter. We are already the market leaders in India and Southeast Asia and by combining AI and human empathy, we can deliver results in weight and lifestyle disease management at a fraction of the cost possible today. With our Series C, we are excited to take our offerings global – North America being a key part of the plan – and we are looking forward to hiring and partnering with people around the world who are passionate about using technology to drive positive change."
Dr. Biju Mohandas, Partner and Global Co-Leader for Health Investments, said, "Investing in prevention and treatment of chronic disease and underlying drivers, such as obesity, has long been a focus for LeapFrog's healthcare team. The outsized impact of COVID-19 on people suffering from chronic diseases has reinforced how vital it is that we continue to prevent this burden affecting tens of millions of lives and livelihood.
"To achieve true health equity in India we must harness ubiquitous channels to reach the population at scale. HealthifyMe has created a powerful intersection between health and technology that can be accessed by 760 million smartphone users from India's metropolitan cities to small rural towns. With our investment firmly focused on the powerful synergy of Profit with Purpose, HealthifyMe will impact millions more consumers across the world through support, education, and health services at a time when the risk to life has never been greater."